Our daily CrossFit classes focus on developing our members into well-rounded athletes by incorporating weight-lifting, metabolic conditioning, plyometrics and simple gymnastics. Our workouts are specifically programmed to develop the 10 general fitness domains: cardiovascular / respiratory endurance, stamina, strength, flexibility, power, speed, coordination, agility, balance and accuracy.
WHAT TO EXPECT…
Our class experience is 'Community Driven' and you will train in a supportive environment. Learning in a group setting allows you to get personal attention and coaching at a fraction of the cost of personal training. Every CrossFit class is led by a certified CrossFit instructor and is an hour in length. A typical class structure consists of:
A dynamic stretching/movement prep warm-up

Skill development practice

Strength training or weightlifting

A Workout Of the Day (WOD)

Cool-down stretch/recovery
Class structure and individual programming can vary, but this outline serves as a basic template that one can expect when attending a class at Left Coast CrossFit. See our CrossFit Membership Options OR sign-up for a FREE 1-on-1 Intro to CrossFit TODAY>>
Our Olympic Weightlifting Class is held three times a week on Monday, Wednesday, and Fridays from 4:30-6:00pm. These classes focus on the development of Olympic Lifting skills and technique, specifically in the Snatch and the Clean and Jerk movements. These two competitive lifts test explosive strength, coordination and speed more than any other movement or training modality in CrossFit. It is for this exact reason they must be practiced regularly and often while specifically developing the athlete's core strength, mobility and full range of motion.
Our CrossFit Kids is a program is designed to teach CrossFit training methods to children ages 5-12. Based on the principle of Mechanics, Consistency and then Intensity, CrossFit Kids emphasizes good movement throughout childhood and adolescence. Consistently good mechanics translates to physical literacy, enhanced sports performance and fewer sports injuries for kids. Not only that, a vast body of research indicates that exercise is beneficial to cognitive function, which means consistent adherence to the program can have a positive impact on children's academic achievement.
What is crossfit kids like?
CrossFit Kids is meant to be BIG fun! Broad-Inclusive-General fun. Fun means we provide an active alternative to sedentary pursuits, which means less childhood obesity and all-around better health for our children. The program is scalable for any age or experience level and accounts for the varied maturation status one can find in a class full of kids. CrossFit Kids is designed to be minimalist; it is inexpensive and often requires little or no equipment, allowing for great opportunities to be physically fit and active throughout their lives.
To learn more watch the video below and contact us at info@leftcoastcrossfit.com to have your child take a FREE trial class!
Our Performance Program is for high-level CrossFit athletes looking to compete in the 'Sport of Fitness'. Most daily programming takes anywhere from 1.5-3 hours of training to complete. Typical days include weightlifting/skill work, gymnastics and a sometimes multiple metcons. The workload is quite heavy but very much planned out and purposeful. If you're interested in this unique program please email info@leftcoastcrossfit.com for more details.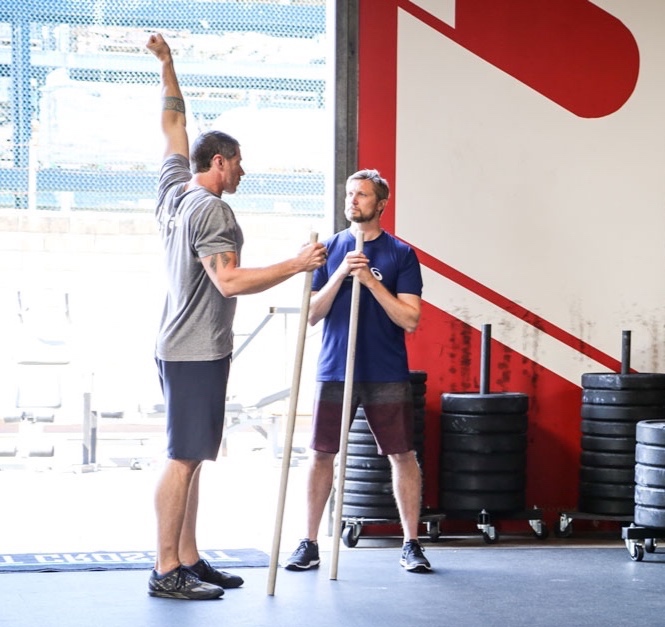 Private Training & Programming
We offer Personal Training sessions that are catered to fit your specific training needs and fitness goals. Meet 1-on-1 with one of our expert coaches and together address your individual strengths & weaknesses, learn and develop new skills, and make your own your training schedule. Most sessions are 1-on-1 but we can add 1-2 other people if you have a family member or friend interested in training with you.
SCHEDULE YOUR FIRST PERSONAL TRAINING SESSION TODAY!
We offer a limited amount of Open Gym monthly memberships at Left Coast CrossFit. We accept all types of athletes—CrossFit or not—but in order to have access to the gym facility all Open Gym members must be on a specific training regimen designed by a coach—either in-house or remote coaching—and on a personal programed training schedule. Please email us for more details.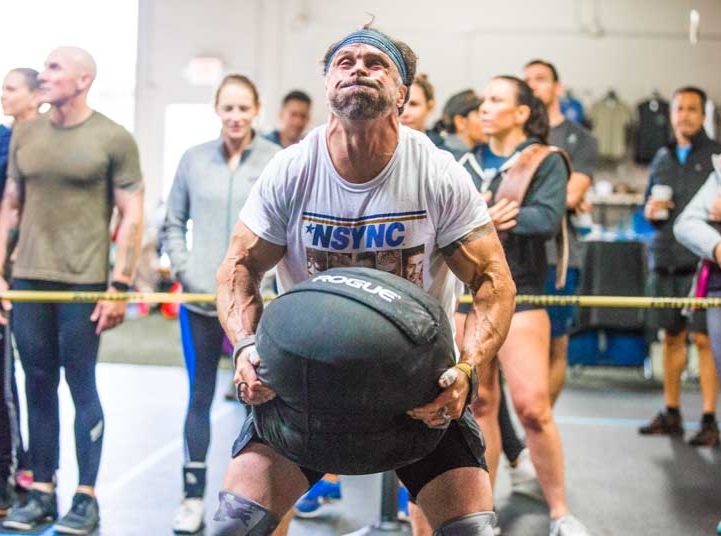 We organize exciting and inclusive CrossFit competitions at our gym throughout the year. We love to play host to the amazing local fitness community in Southern California. Come compete with your friends and test your hard earned fitness at the Left Coast Classic — 5.11 Throwdown. The new date will soon be released — STAY TUNED
Previous Competitions
Left Coast Classic - Team Competition
Previous competitions
Trifecta Team Series - Left Coast CrossFit
SUMMER: June 24 - August 17, 2019
The sport of weightlifting requires an incredible amount of strength, explosive power, flexibility and coordination, making the Youth Performance Camp presented by Left Coast Weightlifting the perfect opportunity for athletes looking for a strength & conditioning program during their summer off-season.
This 8-week camp will highlight the use of the olympic movements (Snatch and Clean & Jerk) to help develop speed, strength, and coordination that will translate to any sport. The program places a premium on technique and will begin with a slow introduction to the movements and end with a USA Weightlifting sanctioned competition exclusive to youth athletes. Don't worry, the programming won't be just 90minutes of lifting weights. There will be plenty of jumping, sprinting, and conditioning to make sure the hard work you're putting in with the barbell transfers to the field next fall.
The camp is open to all athletes ages 12-17

Sessions are 90 minutes long and meet at 10am on M/W/F from June 24 - August 17th, 2019

Cost is $300 for 8 weeks per athlete

Price includes a final USA Weightlifting sanctioned event held at Left Coast on August 17th